IO-Link passes the 10 million mark
PROFIBUS & PROFINET International (PI) has concluded its annual notarial count of the installed base of devices with IO-Link interfaces. The numbers from 2018 indicate a very positive trend.

As in the previous years, IO-Link likewise achieved a record in two regards in 2018. On the one hand, 3.3 million IO-Link nodes were brought to market, which amounts to growth of more than 40% compared to last year. An overall count of 11.4 million IO-Link nodes means that the 10-million hurdle was passed by a considerable margin here as well.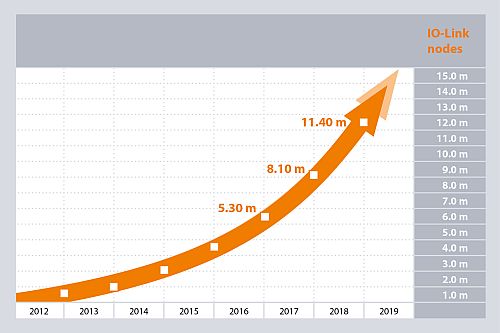 [published on 14.05.2019]