IO-Link Group Belgium on Indumation 2019
The 5th edition of Indumation.be, the trade fair for industrial automation, optimization and innovation that took place from 6 to 8 February 2019 in Kortrijk Xpo (Belgium), was a recorded edition. For 3 visitors, the day was a big hit, because they won an iPad thanks to IO-Link Group Belgium.
Indumation 2019 attracted 9,076 professional visitors, but also 1,338 students from the 3rd degree of technical education. Among the exhibitors of course also IO-Link Group Belgium, which had a lot of visitors on its stand who wanted more information about this technology and the various possibilities it offers for 'smart communication'.
The partners of IO-Link Group Belgium had organised a competition in which the participants could win an iPad by visiting the various exhibitors. At the end of each day, one winner was drawn by lot. One student from a technical training and 2 professional visitors won the prizes.

IO-Link Group Belgium thanks all visitors and invites everyone to the following workshops in Ghent on 7 May and in Louvain-La-Neuve on 14 May. More info ? Click through to www.io-link.be/events .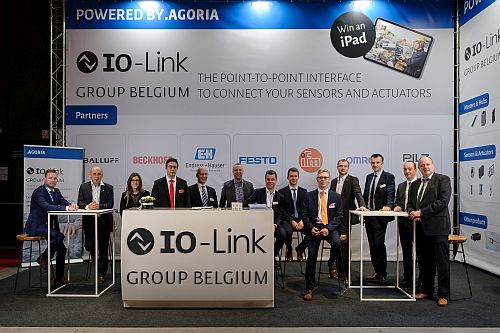 [published on 18.03.2019]