IO-Link Safety Webinar
2 training sessions and feedback
Especially in the IO-Link safety area, safety plays a major role! Therefore, IO-Link community has set-up a concept for a digital workshop - with sufficient "safety margin"!

That enable Engineers, Designers or even interests in IO-Link Safety to inform comfortably from the office or the home office comprehensively, despite travel restrictions or distance rules.

The English-language webinars are based on the existing workshop concept of the IO-Link Safety Workshop 2019 in Karlsruhe, Germany and are free of charge. The far-reaching information is divided into two training units á 3h and there is no written exam at the end of the two sessions.

What is special: The two sessions will take place one week apart, so you only need to schedule 3 hours per week.
In addition, both webinar sessions will be offered 2 times a day, so you have the greatest flexibility whether you want to attend from Tokyo, Brussels, Uruguay or New York!

Goals of the Webinar
Besides the digital communication protocol, IO-Link Safety provides further important features such as detection of misconnection, parameter backup & restore, etc... Thus, the purposes of this workshop are: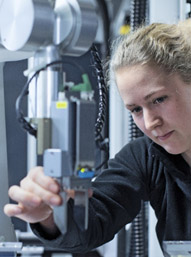 Deep insight into all design and safety aspects of IO-Link Safety technology and companion specifications
• Overview of the safety development process
• Architecture and implementation issues
• Development and test support
• Safety assessment and certification
• Discussion on user applications (feedback)


Flyer
For more information on the content of the webinar, please see the attached flyer.
Registration

Registration is requested in advance so that all participants can be sent the dial-in and access data in good time.
| Dates | Registration |
| --- | --- |
| April 20, 2021 | Webinar Part 1 | CET 8 -11 am | |
| April 20, 2021 | Webinar Part 1 | CET 4-7 pm | |
| April 27, 2021 | Webinar Part 2 | CET 8-11 am | |
| April 27, 2021 | Webinar Part 2 | CET 4-7 pm | |